Products & Services currently featured...

Fingerprint Identification from Abacus 21:

Member-Guest Check-In, POS, and Other Approvals
Staff at POS, TimeClock, Check-In's


Experience the flexibility of POS Handhelds from Abacus 21.

Pictured here is one our popular Units... capable of full-POS functionality.

Click on Photo for larger view.


Signature Capture from Abacus 21:

Signature-on-File for Members, Applicants, Guests, Staff, Vendors
Signature Capture at POS & Document Approval & Check-In


Experience the greatest in Symbol Handheld Inventory-Purchasing from Abacus 21.

Handheld Physical Counts, Requisitions, and Ordering.

Pictured here is the Symbol 48-Key Unit (with Pistol Grip).
Welcome to Abacus 21


Abacus 21 has developed and implemented systems for the Hospitality Industry for over 36 years -- focusing on Clubs, Resorts, HomeOwner Associations, and Recreational-Vehicle Parks.
Software Application areas available from Abacus 21 include Club Management Software, Membership & Accounts Receivable, Food/Beverage Point-of-Sale, Retail Point-of-Sale, Inventory, Purchasing, Menu-Recipe Costing, Golf & Tennis ProShop Operations, TeeTimes, Spa Management, Ski Shop Operations (including Lift Tickets & Rentals), Marina Management, Banquet-Catering, Event-Party Reservations, Dining Reservations, Gift Certificates & Gift Cards, Loyalty Programs, Credit Book & Prize Winnings, Room-Site Accommodations, Scheduling, Timekeeping, Payroll, Human Resources, Tournament Management, Service WorkOrders, Recreational Activities & Class Registration, Concierge Management, Member-Guest Tracking, Photo ID-Cards, BarCoding, General Ledger, Accounts Payable, Fixed Assets, Website Development Tools, Access Control, and Access Management.

Abacus 21 utilizes a variety of TouchScreen, Handheld, and Wireless devices. We provide POS PCs and monitors, POS printers, Prep Printers, Card Swipes, BarCode Scanning-Recording devices, Weigh Scales, Signature-Capture Pads, License-Scanning, Cash Drawers, Customer Displays, PCI-Compliant Credit/Debit Card Authorization Systems, MICR-readers, ACH & EFT Bank Interfaces, PMS Interfaces, EDI Interfaces, Access-Control System Interfaces, Photo-ID & Gift-Loyalty Cards & Printers, Fingerprint Recognition, EMV-Devices, and Electronic Document Capture Systems.
Abacus 21... you can 'Count On' us.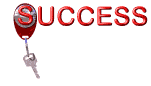 ---
---

Abacus 21 Client Notices