Golf ProShop Operations - Marketing Research



Abacus 21 has an affiliation with Golf Datatech -- and independent Golf Market Research Company. The Abacus 21 system can generate a monthly Sales-Inventory export that is ready for transmittal to Golf Datatech. In turn, Golf Datatech sends participating ProShops their latest compilations of the following reports. (Golf Datatech pays each participating ProShop $100 to sign up... and $10 per month for contributing Sales statistics.)

Click here to view Golf Market national Report - On Course Sales - December 2006.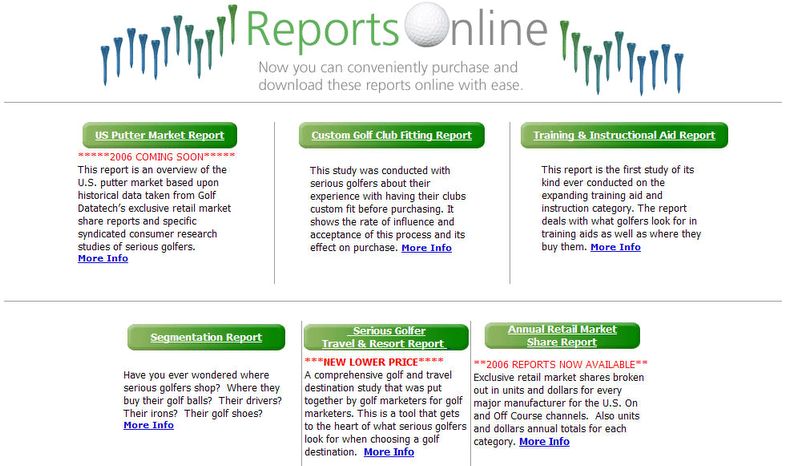 Methodology
The Golf Datatech golf shop audit program is designed to provide continuous, reliable data of unit sales, dollar sales, inventories and distribution of golf balls, golf clubs (woods, irons, putters and wedges), golf bags, golf shoes and golf gloves at both on-course pro shops and off-course golf specialty stores. The audit is conducted as two separate studies. One audits the on-course pro shop channel of distribution and the other audits the off-course golf specialty shop channel of distribution. The final results of each study are combined when completed to create a total on-course and off-course look at the market.
Golf Datatech collects data from their network of over 500 pro shops and 200 off-course golf specialty shops. To learn more about the Retail Market Share Reports or audit methodology, please Abacus 21.


---

For additional information on Golf Datatech, see http://www.golfdatatech.com/.